WHY NVM?
NewVoiceMedia is listed by Forbes as a Top 100 Cloud company for the third consecutive year, alongside digital brands like Stripe, Dropbox and Slack.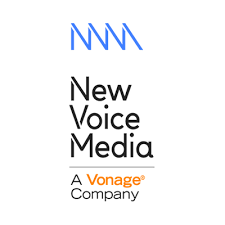 It is a leading brand in the field of solutions for customer service centers. Our platform allows for personalized relations at the client-agent level by combining various communication channels, from telephone calls through WebRTC and many more. Thanks to the possibility of transcribing conversations, real-world analyzes and extensive cloud architecture, we improve the quality of connections, analyze customer needs and integrate the product with global CRM systems.
NewVoiceMedia Poland is all about people who appreciate freedom in implementing innovative solutions. It is also taking care of the flow of information, communication within the company, and the methodologies practiced over the years like Agile, Lean. Domain-driven design allow us for effective and cooperative business building.
Your profile:
You are a student or graduate
You want to develop your skills in cloud-based platform
You are passionate for technology and a willingness to share ideas
You have the ability to encourage and inspire other team members to perform better
You have a very good command in English
Required availability: 40 hrs per week
Our offer:
Paid internship – 2 500 PLN gross per month
Possibility of a permanent cooperation with company after internship
Weekly goals evaluated by your mentor
An encouraging, fast paced environment where you can learn and develop
Opportunity to work on advancing algorithms, including statistical analysis and routing
Joining hackathons, 'Lunch & Learn' sessions and training courses
References after the internship
The stack (pick your areas of interest):
C#/ASP.NET/.Net Core
MySQL/Couchbase/Redis
JavaScript with React.js and Redux
CSS/HTML
Python
Test Engineer
What's after?
Having completed the Summer Internship Program, the interns gain a number of opportunities for development in various fields, depending on their achievements during the Programme, on open positions and the stage of education they're on. Moreover interns will have a chance to proactively sum up their internship to the team and managers giving short presentation of what they've learnt.
Please send your CVs till June 15th